Benchtop Laboratory Instruments
Benchtop instruments are an exponentially growing solution in R&D laboratories around the world and in different fields of scientific research.
In the areas of environmental climatic control, the terminology can be applied to laboratory refrigerators, ultra-freezers and also to climatic and temperature chambers.
Manufacturers of laboratory equipment are increasingly developing benchtop solutions with various temperature and humidity values, in order to meet the growing demand.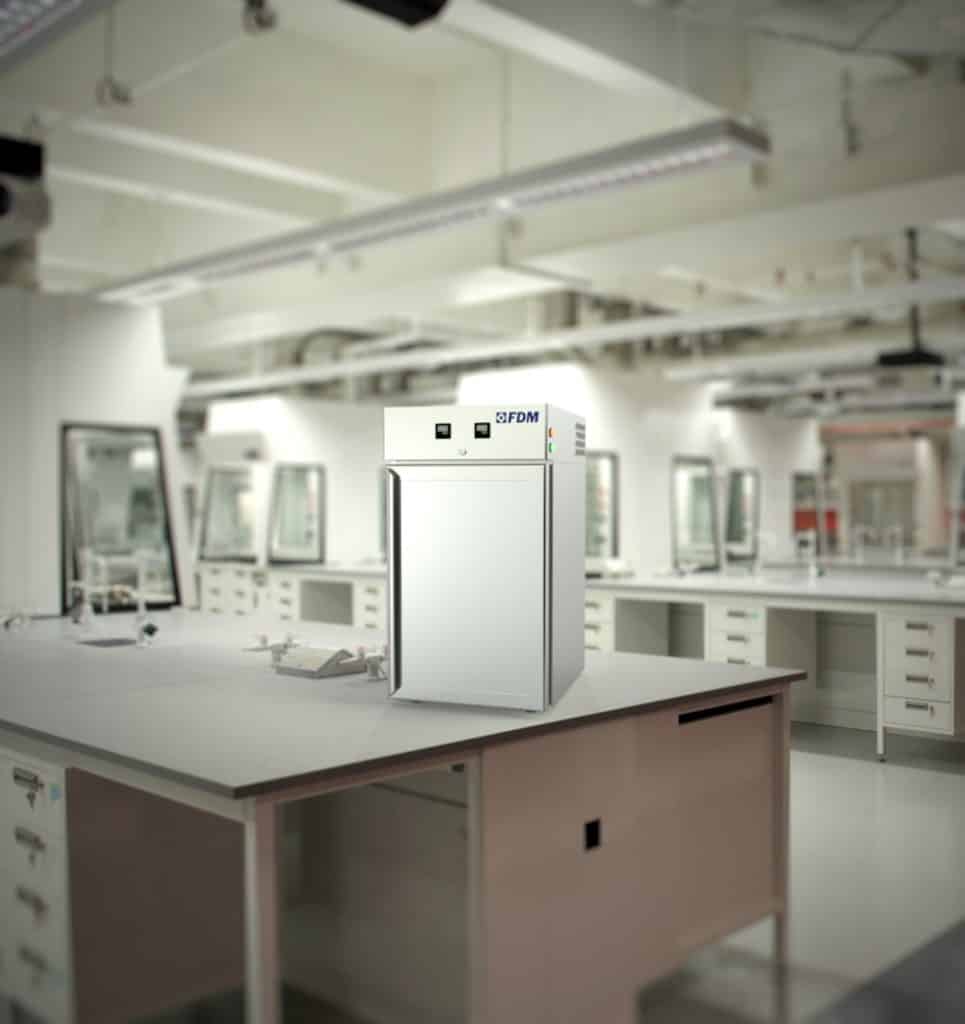 Features of a Benchtop Environmental Chamber
A bench-top instrument is defined as such because it has a compact volume, tending to be small, so that it can be placed comfortably on desks or on the often limited surfaces of laboratories.
The benchtop environmental chamber is opposed to the cabinets that are commonly called "floor-standing" and which, in the case of walk-in chambers, can hold a truck or even a plane!
The volume usually falls within the standard 25 or 50 litres (the most common) and never exceeds 200 litres.
The most suitable applications for a benchtop climatic chamber are:
Pharmaceutical

cosmetic and food

electronic components
The reason why companies in these fields prefer the bench chamber only concerns the size of the samples to be tested and not the relative temperature range.
In fact, for example, pharmaceutical and electronic applications work on different temperatures and with different programmers equipping the instrument.
Advantages of a Benchtop Environmental Chamber
The reasons why the requirement for a benchtop climatic chamber is becoming more and more widespread are mainly:
Transportability
The room in the laboratory
Not only the laboratories of bigger companies, but every R&D facility of manufacturing companies, may have the requirement to perform measurements with controlled temperature and humidity.
In fact, practically every product, before marketing, must be subject to special regulations and therefore carry out climatic tests.
Beyond the purely utilitarian motivations, benchtop climatic chambers, especially in the models from recent years, come with features often equal or even superior to floor models.
The evolution of technology has led manufacturers to be able to supply environmental chambers with extreme temperature ranges and top-of-the-range performance in even very small volumes.
The choice between a bench and floor chamber will therefore mainly depend on the size of the sample to be tested, in case the room in the laboratory is not an important discriminating factor to consider.
FDM Benchtop Climatic Chambers
FDM knows about the trends of the market and their evolutions, and provides climatic chambers, -80° ultra-freezers and benchtop refrigerators for every volume and test requirement.
Our environmental chambers cover a very wide temperature range, from -70 to 180°, in a volume of up to 25 litres, with the most advanced FDM technology, to cover different fields of application.
Are you looking for a Benchtop Environmental Chamber?
Contact us to receive further information about available volumes and configurations for FDM Chambers